Good News Stories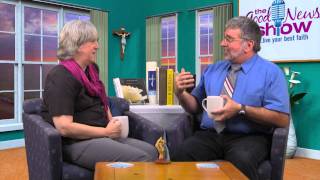 Meet the Founders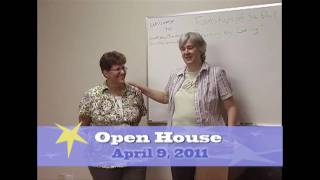 Celebrating Our Growth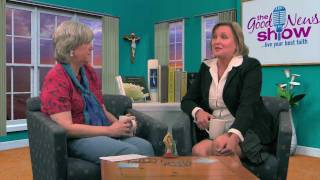 Catholic Heroes: Pam Stamey, Director of Home Makers
Meet the Founders

Terry and Ralph Modica discuss how they founded Good News Ministries and what Ralph's role is today as President of the Board of Directors. Here's a good synopsis of how and why they were inspired by God to start this ministry and keep it going and growing.

Celebrating Our Growth

Good News Ministries of Tampa Bay held Open House on April 9, 2011, in our new office suite and seminar room. Share in our joy! Celebrate our growth with us and thank God for the many generous donors who made this possible. This short video will "bring you" into our Tampa place and show you the surprise God provided.

Catholic Heroes: Pam Stamey, Director of Home Makers

Pam Stamey of St. Stephen Catholic Church in the Diocese of St. Petersburg, Florida, is featured on this episode of The Good News Show. She is Director of The Home Makers, which furnishes the homes of the poor in the diocese. Listen to her story of how God works miracles through this volunteer ministry. Filmed Oct. 21, 2011.

ANOTHER MIRACLE! After posting this video, a generous donor sponsored two years of warehouse space, thanks be to God! On February 17, 2012, the warehouse was blessed and the Home Makers crew gathered for a celebration lunch.

In the photo, Pam Stamey is the one in the black suit; Terry Modica is the one wearing the red sweater.